NVIDIA Announces GTC 2020 Keynote with CEO Jensen Huang Set for May 14
April 24, 2020
Huang will highlight the company's innovations in artificial intelligence, high-performance computing, data science, autonomous machines, health care and graphics.
BOXX Introduces New NVIDIA-Powered Data Center System and More at GTC Digital
March 27, 2020
Multiple NVIDIA Quadro GPUs accelerate high-performance computing applications.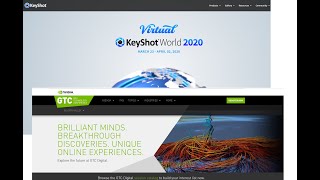 NVIDIA GTC and KeyShot World Go Virtual, 3D Printing Rushes to Produce PPE, More
March 26, 2020
Tech conferences switch to virtual events under lockdown, additive manufacturers spring into action to fight virusoutbreak
GTC Digital Draws 25K Registration, and Growing
March 19, 2020
GPU event switches to digital due to Coronavirus concerns, draws 25K registration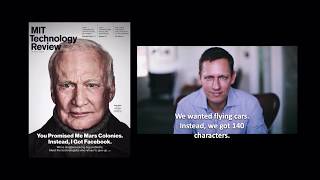 DE Video News Roundup for 2020 March 13
March 11, 2020
Tradeshows cancelled due to Corona virus outbreak, Big Compute 20 tackles big issues, GPU report published, more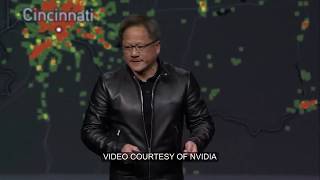 Video News Roundup: Epic Games' $100 Million Grant, NVIDIA's Workstation for Data Science
April 5, 2019
News from NVIDIA, TechSoft's HOOPS 2019 and Epic Games in this edition of DE's video roundup.
Prelude to GTC: Design Software That Mimics the Way You Think and Work
April 13, 2017
NVIDIA GTC 2016: The GPU Wants to Accelerate VR, AI and Big Data Analysis
April 11, 2016
Prelude to GTC: Are You Ready for the Era of Serious VR?
April 4, 2016
Prelude to GTC: VR is No Longer Just for Fun and Games
March 4, 2016
Latest News
BMW Opens Additive Manufacturing Campus
AM campus will focus on prototyping, production, research and training for use of 3D printing in automotive applications.
America Makes Receives $1.4 Million NIST Grant
The grant is targeted at producing safe and effective 3D printed personal protective equipment.
Editor's Picks: June 25-July 1, 2020
One of the picks will be chosen as DE's Editor's Pick of the Week.
Pointwise Accelerates Surface Meshing
New release provides 5X faster surface meshing for CFD.
All posts