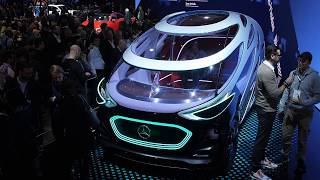 DE Video News Roundup, January 11, 2019
January 10, 2019
Video highlights news from CES on autonomous cars, SaaS simulation with GPU acceleration, and Autodesk's 3D printer and Chromebook giveaway.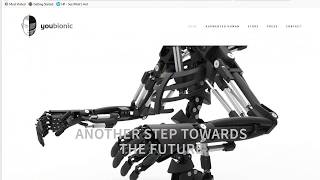 DE News Roundup: December 3, 2018
December 5, 2018
PTC acquires generative design software maker Frustum, TechSoft adds AR-VR support to HOOPS SDK, HP partners with Autodesk for 3D printing workflow, hybrid Centaur-like robot from Bostondynamics and Youbionic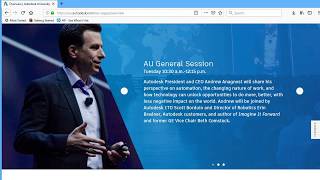 DE News Roundup: November 16, 2018
November 16, 2018
3D printing study on particle emission risk, Autodesk improves generative design, PLM vendor Arena Solutions buys rival Omnify, Nano Dimensions 3D prints radio frequency amplifier.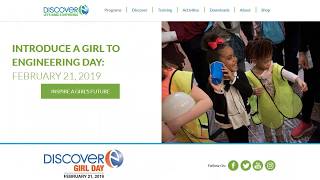 DE News Roundup: November 2, 2018
November 2, 2018
MIT launches online experiment to add human perspective on AI training for self-driving cars, Hexagon buys Bricsys, known for DWG-compatible BricsCAD, ANSYS launches new app store, and more.
Latest News
Dr. Hans Langer Selected for AMUG Innovators Award
AMUG gives this award to those that have cultivated innovative ideas that have advanced the additive manufacturing industry. 
Optomec 3D Metal Printing Technology Chosen by Navajo Technical University for NASA Mission
Team from Optomec, Navajo Technical University, University of Alabama Huntsville, V&M Global Solutions to collaborate on NASA Additive Manufacturing...
Healthcare Grant from Protolabs Leads to Innovative Feeding Tube Inventions
MedStar Health device improves neonatal intensive care unit feeding while Cleveland Clinic Innovations' feeding tube enhances quality of life for...
Editor's Picks: Dec. 5-11, 2019
One of the picks will be chosen as DE's Editor's Pick of the Week.
All posts