Top Story
The Beginning of AI Rendering in CAD
August 6, 2019
NVIDIA RTX GPUs bring accelerated ray-traced rendering to CAD users.
SIGGRAPH 2019: AI-Driven Denoising Comes to the Forefront
August 8, 2019
NVIDIA showcases AI-driven filmmaking, AMD reveals denoising in ProRender, KeyShot joins the GPU crowd, more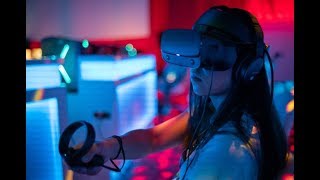 SIGGRAPH 2019 Highlights, NVIDIA's moon landing, AMD's AI-driven denoising, KeyShot on GPU
August 7, 2019
At SIGGRAPH 2019, NVIDIA recreates moon landing, AMD demo ProRender's AI-based denoising, Luxion reveals GPU-support in KeyShot, more
Partner Content
The Beginning of AI Rendering in CAD
August 6, 2019
NVIDIA RTX GPUs bring accelerated ray-traced rendering to CAD users.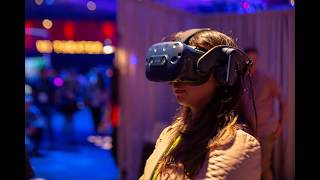 Altair HyperWorks 2019, AMD Workstation GPU for Under $200, SIGGRAPH Tackles AI and Ethics
July 3, 2019
In this week's DE Video News Roundup, Altair releases HyperWorks 2019, AMD introduces workstation GPU for under $200, SIGGRAPH 2019 set to tackle AI and Ethics
Dispatches from SIGGRAPH 2018: NVIDIA RTX with AI, Cloud Rendering from Chaos, Gravity Sketch for VR, and more
August 28, 2018
In NVIDIA's keynote at SIGGRAPH 2018, GPU maker reveals RTX lineup for GeForce and Quadro GPUs. Chaos Group launches V-Ray for cloud, Epic Games highlights Unreal Studio, and Gravity Sketch offers sketching for AR-VR.
NVIDIA CEO Takes Center Stage at SIGGRAPH 2018
August 10, 2018
Technology pundits are predicting Huang will announce anything from news of the company's next-generation graphics card architecture to a Quadro or Titan-based new product at SIGGRAPH.
Worldviz Launches Vizard 6
August 9, 2018
Worldviz launches Vizard 6 before Siggraph 2018, adds supports for glTF and new hardware.
Prelude to SIGGRAPH 2017: Your Account Representative Will Meet You in VR
July 27, 2017
SIGGRAPH 2016: GPU Makers Target AR/VR Market
August 2, 2016
Wowing Them in Vancouver at SIGGRAPH 2014
August 26, 2014
The world's premier computer graphics conference returns to Canada.
Latest News
CAASE20 Conference Goes Virtual
Because of concerns around COVID-19, the CAASE20 Conference, originally to be held in Indianapolis, will be presented as a virtual...
Mastercam 2020 Multiaxis Machining Improves Productivity 
Mastercam Multiaxis offers a wide range of multiaxis machining strategies, both basic and advanced.
Thousands of students and educators worldwide use Onshape's free Education Plan
Fill out the form to get started, or read on to learn more about Onshape Education. 
3Diligent Helping Coordinate Digital Manufacturing Response to Help Restock Vital Personal Protective Equipment (PPE) in Short Supply Due to COVID-19
Company is coordinating rapid manufacturing of PPE to ensure supply meets demand.
All posts