Top Story
Student Design Competition Profile: FlexFactor's Final Pitch Event
January 22, 2020
Shark Tank-Style Program Helps Students Kickstart STEM Careers
Student Design Competition Profile: FlexFactor's Final Pitch Event
January 22, 2020
Shark Tank-Style Program Helps Students Kickstart STEM Careers
Y Soft Launches be3D Academy
November 15, 2019
Teacher-tested lesson plans in STEAM subjects designed to aid classroom instruction and immersive learning.
Constructing Cars Powered by Chemical Energy
August 1, 2019
The American Institute of Chemical Engineers' annual competition helps chemical engineering students apply their knowledge and bring automotive designs to life.
TE Connectivity Foundation Continues Effort to Boost Access to STEM Education
July 1, 2019
Grants support the UN Foundation's Girl Up, SMASH and FIRST Global.
Base 11 Awards Initial Prizes in $1M+ Student Rocketry Contest
June 28, 2019
Former astronaut Leland Melvin encourages students to persevere as they continue to build and test their rockets.
Infiniti and Renault F1 Team Encourage Women To Pursue Engineering Careers
June 25, 2019
Companies continue to encourage gender diversity in STEM subjects on the occasion of International Women in Engineering Day 2019.
Contest Helps Spur Student Curiosity in STEM
June 1, 2019
Student Design Competition Profile: BEST Robotics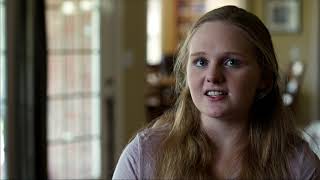 Engineering Girl Power Unleashed on Prosthetic Redesign
February 27, 2019
High school senior creates a lightweight, 3D-printed prosthetic foot for war vet showcasing how K-12 can nurture STEM path for female talent.
The Franklin Institute and TE Connectivity Collaborate on Tech Studio
February 21, 2019
Partnership connects the development and facilitation of interactive exhibit space with hands-on design and engineering workshops.
Dassault Systèmes U.S. Foundation Grant Supports STEM Certification of Veterans
November 19, 2018
STEM programs provides hands-on training on state-of-the-art equipment.
3 Ways to Close the Digital Engineering Skills Gap
November 1, 2018
How can manufacturers accelerate digital transformation efforts to succeed in the Fourth Industrial Revolution? Here are three ways to close the digital skills gap.
The STEM Gender Gap
October 19, 2018
Modis Shares Results of STEM IQ Survey
September 11, 2018
The survey shows that even as people acknowledge the financial benefits of STEM jobs, Americans are not readily pursuing those fields, with only 35% saying they intend to pursue a STEM career.
Challenge Launches STEM Skills Into Space
August 1, 2018
The STEM skills challenge will feature annual competitions where students reach milestone achievements during the development of liquid-fuel rockets, including design, static testing and smaller popup innovation challenges.
Base 11 Challenge Launches STEM Skills Into Space
July 9, 2018
The Base 11 Space Challenge is a $1 million prize for a student-led university team to design, build and launch a liquid-propelled, single-stage rocket to an altitude of 100 km (the Karman Line) by December 30, 2021.
Latest News
Editor's Pick: Latest PolyJet 3D Printer Offers "Designed for Designers" Feature Set 
Stratasys J826 PolyJet 3D printer rounds out the company's line of line of full-color, multi-material photopolymer 3D printers as...
Designairspace Launches CAD in the Cloud Plan
P-4000 Bare Metal will be available to subscribers in North America and Europe via three data centers, giving them maximum...
Markforged Sets Up With Strategic Investment Agreement with In-Q-Tel
Partnership enables the U.S. government to leverage the Markforged industrial additive manufacturing platform for creating metal and continuous carbon...
Elysium's Solution Supports Dassault Systèmes' 3DEXPERIENCE in the Digital Supply Chain
Greater automation helps users save time and achieve the benefits of MBD/MBE in multi-CAD environments, companies say.
All posts