Top Story
Can Car Makers Answer the Call for Ventilator Production?
As automaker consider how to address the shortage of ventilators in the Coronavirus outbreak, industry veterans share their thoughts on the struggles and challenges
Precision machine shop is turning to the VELO3D Sapphire support-free metal AM system to usher in a new era of high-quality production.
Resources
Accelerating PBFAM Development and Use Through Open Source Systems
An Open Architecture Framework Enables the Use of PBFAM for Development Opportunities and Custom Applications.
More 3D Printing Resources
America Makes Launches Next Phase in COVID-19 Response
April 2, 2020
Additive manufacturers can now upload 3D print designs to be reviewed and placed on the NIH 3D Print Exchange.
Massivit 3D Contributes to Battling the COVID-19 Pandemic
April 2, 2020
3D printed PPE face shields now available from Massivit 3D and the company's global network of customers and distributors.
Editor's Pick: New technique enhances photopolymer additive manufacturing
April 1, 2020
Fortify Continuous Kinetic Mixing System meets the need for advanced material properties in additive manufacturing. 
University of South Florida Health Joins Forces with Formlabs and Northwell Health to Create 3D Printed Nasal Swabs 
March 31, 2020
Purpose is to to test for COVID-19 in patients in emergency shortage situations.
FIU 3D Printing Face Shields for Healthcare Workers
March 31, 2020
Face shields are part of the personal protective equipment that healthcare workers at Baptist Health wear when caring for patients who have or are suspected to have COVID-19. 
Sigma Labs Launches PrintRite3D Production Series
March 31, 2020
New production dashboard and AI-driven metrics provide real-time information as 3D printing alternatives accelerate due to worldwide crisis.
Weerg 3D Prints Valves for Emergency Respiratory Masks
March 30, 2020
The company makes its production capacity available to hospitals to  create parts of medical instruments with 3D printing.
BEAMIT to Collaborate With Praxair Surface Technologies
March 30, 2020
BEAMIT specializes in the manufacturing of aviation components through additive manufacturing; Praxair Surface Technologies specializes in advanced coating solutions.
UL Study Identifies Safety, Performance Variability for 3D Printed Plastic Parts
March 30, 2020
New Blue Card certification for plastic AM will provide guidance for integrity, safety of 3D printing materials.
3D Systems Assists in Addressing Shortage Related to Medical Devices and Personal Protection Equipment
March 30, 2020
Company announces general availability of COVID-19 module for its Simbionix U/S Mentor simulator.
Stratasys Organizes 3D-Printed Protective Gear Drive to Fight COVID-19
March 30, 2020
Stratasys launches project to enlist 3D printer users to contribute to personal protective equipment production
Essentium and LEHVOSS Group Set Up Partnership
March 30, 2020
The partnership opens up the opportunity for the companies to develop high-performance materials for industrial-scale additive manufacturing.
3Diligent Helping Coordinate Digital Manufacturing Response to COVID-19
March 27, 2020
Company is coordinating rapid manufacturing of PPE to ensure supply meets demand.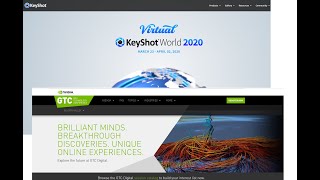 NVIDIA GTC and KeyShot World Go Virtual, 3D Printing Rushes to Produce PPE, More
March 26, 2020
Tech conferences switch to virtual events under lockdown, additive manufacturers spring into action to fight virusoutbreak
Siemens Opens Additive Manufacturing Network to Healthcare Industry
March 26, 2020
In response to the COVID-19 crisis, Siemens is giving healthcare providers and medical device designers access to its Additive Manufacturing Network.
Latest News
TAKE OUR POLL: How Has COVID-19 Affected Engineering Productivity?
Take our short poll and share your own experiences.
Engys Releases ELEMENTS v3.2.1
Release focuses on advanced open-source CFD for automotive design.
Eurocom's Technology Enables Firms to Have IT Infrastructure on the go
Server-on-the-Go technology is perfect for companies who are looking to expand their capabilities outside of their already established office infrastructure
SCHOTT SYSTEME Reduces 5-Axis Milling Times
It uses Interactive Direction Vectors within its Pictures by PC CAD / CAM Software.
All posts