Top Story
nTop Platform Meets Advanced Manufacturing
New platform from nTopology integrates CAD, simulation and CAM technologies to accelerate the design of complex and lightweight parts.
HP is promoting 3D printing technology as part of its broader sustainability charter to reduce overall environmental impact.
Resources
Case Study: 3D Modeling for Faster Engineering Results
Developers at SLM Solutions AG replaced their conventional CAD system with a more user-friendly solution for faster design exploration using ANSYS Discovery SpaceClaim. Read the case study to find out how they were able…
More 3D Printing Resources
Featured Companies
Engineers from America Makes and JuggetBot 3D Featured in NIST Video Rethinking Manufacturing
August 19, 2019
The Rethinking Manufacturing video features two Youngstown natives and promising engineers from America Makes and JuggerBot 3D who find their career paths despite a city's economic decline.
America Makes Welcomes UTEP's Retiring President to Youngstown
August 13, 2019
America Makes welcomed Dr. Diana Natalicio, president of The University of Texas at El Paso (UTEP) on her visit to the Institute August 1, before her retirement later in August. Dr. Natalicio's successor, Heather Wilson, former U.S. Air Force...
Montefibre Carbon Unveils its First Carbon Fiber PAN Precursor
August 8, 2019
There's a tow of 80k (80,000 individual filaments) that will be available by mid-2020.
Dunlop Systems and Components Saves Money with Use of Markforged Carbon Fiber 3D Printing
August 8, 2019
Metal and composite 3D printing manufacturer helps automotive manufacturing giant cut cost and time.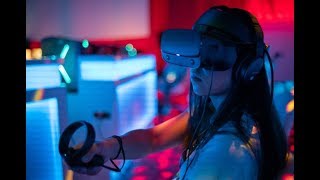 SIGGRAPH 2019 Highlights, NVIDIA's moon landing, AMD's AI-driven denoising, KeyShot on GPU
August 7, 2019
At SIGGRAPH 2019, NVIDIA recreates moon landing, AMD demo ProRender's AI-based denoising, Luxion reveals GPU-support in KeyShot, more
Sponsored Content
Editor's Pick: A Digital Factory for Thermoplastics 
July 30, 2019
3D Systems' Figure 4 Modular 3D printer and accompanying materials are a game changer.
3D Printing Start-up Fortify Secures $10M in Series A Funding Led By Accel
July 29, 2019
The funding will support the launch of Fortify's Discovery Partner Program and the growth of the Fortify team.
Nano Dimension Introduces DragonFly LDM for Continuous Digital Manufacturing of Electronics
July 26, 2019
HENSOLDT tests the DragonFly LDM additive manufacturing technology and discusses the results.
Increasing the Productivity of Metal AM via Partnership
July 26, 2019
nTopology's partnership with Betatype yields 28% reduction in build time for rocket nozzle part.
BASF Launches New Metal Filament for Industrial 3D Printing
July 24, 2019
It's said to enable simple and cost-effective printing of stainless steel metal parts; reduces the potential hazard of handling fine metallic powders compared to SLM or binder jetting.
3YOURMIND Awarded Funding to Enhance Machine Learning in its Software
July 23, 2019
This funding will be used to extend machine learning applications throughout their software suite.
Weerg Additive Manufacturing Company Adds 3D Printer from 3D Systems
July 23, 2019
Based on selective laser sintering (SLS) technology, this system can handle rapid production of functional and durable nylon parts.
CoreTechnologies releases 4D_Additive Manufacturing Software Suite
July 22, 2019
Software with new texture module impacts component design.
Ventura-based XponentialWorks Doubles Size of Innovation Labs
July 18, 2019
Company opens facility focused on creating new manufacturing 4.0 jobs and tech.
Sponsored Content
Designing for The Government/Military
July 18, 2019
In this special digital issue, we round up articles and videos focused on designing for the government/military, meeting the military's engineering requirements and keeping track of compliance efforts.
Latest News
Experienced Team Brings Fintech Security to Product Data Collaboration
Vertex introduces cloud-based 3D visualization collaboration platform.
Editor's Pick: Fast, Secure 3D Visualization for the Extended Enterprise
Vertex platform made for secure 3D product data collaboration.
CIMdata Releases PLM Geography Analysis Report
This is the fifth module of the 2019 PLM MAR Report Series.
New Biobased Polymers to Arrive on Market in 2019 
IDTechEx looks at the key manufacturers of biobased polymers and production methods and capacities in its latest report
All posts