Virtual Reality (VR) and Augmented Reality (AR)
Top Story
Is Mixed Reality Worth a Try?
The visual technology holds much promise for design review and collaboration, but still faces limitations in hardware and processing power.
Identifying the right use case is key to getting the most out of enterprise augmented reality.
Resources
Technology Focus: Immersive Design
A fully immersive virtual design engineering software user interface may await in the future, but many immersive design technologies are already reality. We've collected some of DE's coverage of AR, VR, advanced…
Featured Companies
Visualizing Digital Twins
December 5, 2019
The true cost of deploying and maintaining a digital twin is in collecting and analyzing the data. The data gives life to static 3D models.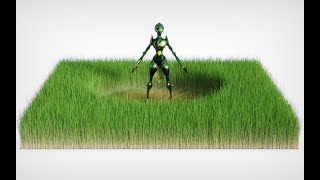 KeyShot 9 with GPU support, new 32-inch holographic display, more
November 14, 2019
Luxion releases KeyShot 9, Looking Glass Factory debut 8K holographic display
Partner Content
Collaboration Revolution in AR/VR
November 8, 2019
Immersive technologies challenge established PLM practices.
PTC Secures Top Spot in ABI Research's Enterprise AR Platform Assessment
October 30, 2019
The Enterprise AR Platforms assessment analyzed eight AR platform players operating today: PTC, Ubimax, RE'FLEKT, Atheer, Upskill, ScopeAR, Librestream and Fieldbit.
flyingshapes° Launches Virtual Reality CAD Application
October 22, 2019
Available now for Oculus Rift and HTC Vive, flyingshapes° streamlines design workflows for precise spatial modeling with intuitive haptic controls and interactive VR toolset.
Editor's Pick: A Simple and Useful Tool for Product Visualization 
October 9, 2019
CAD Schroer i4 AR-Viewer for smartphones extends company's expertise to product visualization beyond the bounds of typical CAD software. 
New Augmented Reality Viewer Designed to Bring 3D Models to Life
October 7, 2019
The new AR-Viewer i4 Augmented Review enables the display of 3D models within a realistic environment.
XR Transforming Design, Visualization
September 18, 2019
Ford, BASF discuss extended reality in VR Intelligence webinar.
NVIDIA, ASUS Launch RTX 6000-Powered ASUS ProArt StudioBook One
September 4, 2019
NVIDIA and ASUS are pitching the ASUS ProArt StudioBook One as a mobile system for "creatives and innovators."
Consumer vs. Professional Tug of War
September 1, 2019
Can consumer hardware be adapted for professional usage?
Generation Gap
September 1, 2019
Bye bye, baby boomers. Move over millennials. Engineering software gears up for Gen Z.
Future Facilities Celebrates 10 Years of Thermal Simulation
July 1, 2019
6SigmaET has evolved over the last 10 years and now incorporates advanced unstructured gridding technology, cloud-based solving and VR integration for the Oculus Rift.
Sponsored Content
Editor's Pick: Tensor Cores and Real-time Ray Tracing Go Mobile
June 26, 2019
Lenovo introduces high-end versatility in a 15-in. mobile workstation. 
AR Takes Center Stage at PTC 2019 LiveWorx
June 12, 2019
PTC announced new tools and alliances to boost adoption of AR to transform the industrial enterprise.
The Looking Glass Factory Launches Standalone Desktop Holographic Display
June 10, 2019
The Looking Glass Factory launches desktop holographic display box with built-in computing power
Latest News
Sponsored Content
OMNIS—Solving Your Toughest Industry Challenges
An end-to-end CAE environment from design to analysis and optimization.
New GPU Enters the 7nm Realm 
The graphics processing unit can do more work per watt and do it faster than the previous generation technology.
Editor's Pick: Engineering GPU with World-First Specs 
AMD Radeon Pro W5700 is a professional PC workstation graphics card designed for 3D designers and engineers using 7nm technology.
Sponsored Content
Digital Twin Accelerates Product Development
Engineer your innovations with Simcenter.
All posts