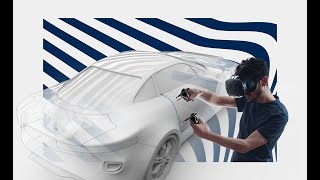 Varjo Releases VR2, Flyingshapes Launches CAD for VR, More
October 17, 2019
xRS Week Conference by Greenlight Insights kicks off, Varjo releases VR-2 Regular and Pro hardware, flyingshapes launches CAD modeling app for VR users
MAMCE Launches Innovative 3D Technology
October 14, 2019
The center will also act as an incubator for new commercial product development.
Robotics Innovation Challenge Call For Entries Now Open
October 14, 2019
Earn a prize for a new technology or idea that will benefit the wearable robotics Industry.
Scanfil Selects Siemens Opcenter to Digitalize Operations
October 14, 2019
Scanfil will use Siemens Opcenter Execution Electronics (formerly Camstar Electronics Suite) to improve manufacturing processes.
NIMS Partners with OMIC to Develop Metrology Standards and Certification
October 10, 2019
The skills and certification metrics will be defined by compiling and comparing available metrology reference material, such as job descriptions, occupational duties and performance requirements.
3D Scanning Helps Vision Impaired Experience Sculptures 
October 10, 2019
Scanning data was used to 3D-print to-scale replicas of sculptures for a tactile educational experience for the blind and visually impaired. 
ICAM Integrates its 2 & 3 Axis Development Software Inside 3DEXPERIENCE platform
October 10, 2019
ICAM Foundation post-processor development software allows 3DEXPERIENCE users to create, edit and manage two-axis lathe and three-axis mill post-processors supporting CNC machines and controllers.
Altair Acquires Polliwog Co.
October 10, 2019
Polliwog, a high-tech software company near Seoul, South Korea, provides electronic design automation software to the electronics industry.
Xometry and ProvenCut Announce Strategic Partnership 
October 7, 2019
Xometry and ProvenCut join forces to offer machining resources and supplies.
PWR Advanced Cooling Technology Chooses Velo3D to Print Heat Exchangers
October 7, 2019
PWR to explore new thermal management strategies through metal 3D printing across a range of heat exchanger applications in motorsport, battery cell, electronics, aerospace and automotive cooling.
ANSYS Boosts Support For On-Premise Simulation Through Elastic Licensing 
October 7, 2019
Flexible licensing model meets intermittent and long-term business needs.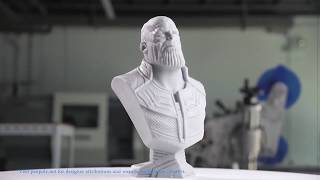 HOOPS Summit Brings Out VR Developers, ANSYS-Autodesk Partner to Cater to Automotive, New Large-Format 3D Printer, More
October 3, 2019
HOOPS Summit Brings Out VR Developers, ANSYS-Autodesk Partner to Cater to Automotive, New Large-Format 3D Printer, More
ASSESS Initiative Announces a Strategic Collaboration with the Aerospace Systems Design Laboratory
October 3, 2019
This strategic collaboration is focused on fostering broader use of "systems thinking", systems modeling & simulation and detailed simulation of subsystems.
Self-Driving Cars Will Outperform Humans Within 10 Years, ANSYS Survey Says
October 3, 2019
ANSYS' Global Autonomous Vehicle Report uncovers consumer perceptions and expectations of autonomous vehicles.
AMT Announces First Sale of its PostPro3DMini System
October 3, 2019
The Technical University of Munich (TUM) has confirmed it will take delivery of a PostPro3DMini automated post-processing system from Additive Manufacturing Technologies (AMT).
Latest News
Varjo Releases VR2, Flyingshapes Launches CAD for VR, More
xRS Week Conference by Greenlight Insights kicks off, Varjo releases VR-2 Regular and Pro hardware, flyingshapes launches CAD modeling app...
A Strong Black Thermoplastic Enters the Digital Factory
PRO-BLK 10 allows fast printing on the Figure 4, with simplified post-processing that includes a single curing cycle and single solvent cleaning. 
Sponsored Content
Editor's Pick: Additive Manufacturing Thermoplastic Masters Long Production Runs 
3D Systems Figure 4 PRO-BLK 10 3D printing material is ideal for a wide variety of manufacturing use cases.
Cortona3D RapidAuthor 12.0 Facilitates Compliant Documentation
Product features a new user interface for editing SCORM Content Package Modules (SCPM) and improved user interface of SCPM publications.
All posts