Dassault Systèmes' 3DEXPERIENCE Lab Consolidates Global Network
December 9, 2019
Fifteen new disruptive projects and startups from Belgium, China, France, India, South Africa and the U.S. join the 3DEXPERIENCE Lab accelerator program.
Jay Leno's Garage Gets 3D Printing Part Boost
December 9, 2019
The ability to churn out on-demand 3D custom parts helps keep classic cars on the road.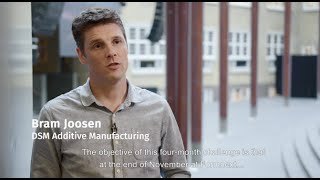 I AM Tomorrow Challenge: DSM and Partners Present Digital Platform for Additive Manufacturing
December 9, 2019
Start-ups and partners in six-month challenge introduce digital workflow to boost adoption of additive manufacturing through digital design and simulation.
NAFEMS Americas Student Award
December 6, 2019
Award recognizes outstanding student work in engineering modeling, analysis and simulation.
MoDeCH Launches eCommerce Website to Supply And Support Downloadable SPICE Models for Analog Circuit Designers
December 6, 2019
New website to supply and support downloadable SPICE models for analog circuit designers.
IntelliCAD Technology Consortium Sues Suzhou Gstarsoft Co. Ltd
December 6, 2019
Lawsuit alleges copyright infringement and trade secret misappropriation.
PROSTEP Participates in Funding Project on Autonomous Driving
December 6, 2019
PROSTEP will provide its partners from industry and the research community with support for the testing and industrialization of project results and will also be developing the demonstrator for a traceability solution.
NVision Scans Rare Prehistoric Fossils for Texas Museum  
December 6, 2019
The detailed scan data will enable the paleontology museum to 3D-print exact replicas of the fossil for further study and education.  
Moldex3D Becomes the Software Solution of S&T University 4.0 Program
December 6, 2019
This program is a 5-year strategic co-operation between S&T and five major Hungarian universities, aiming to develop industrial digitalization for Hungarian academia.
Graebert to CAD Vendors: We Can Take You to the Cloud
December 5, 2019
Graebert conference presents the company's expanded vision for the cloud-based CAD technology.
Markforged Appoints Shai Terem as President and COO
December 4, 2019
Industrial additive manufacturing veteran to oversee go-to-market, finance, people and operations teams at Markforged.
Xometry Acquires Shift On-Demand Manufacturing Marketplace 
December 4, 2019
Large manufacturing marketplace boosts global expansion in $100 billion category.
SLM Solutions and Honeywell Partner to Qualify AM Technology
December 3, 2019
The partnership reportedly will help both companies reduce printing times and costs.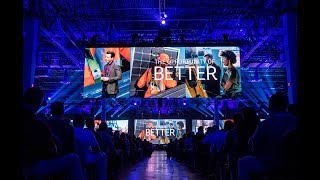 Autodesk discusses partnership with ANSYS at AU 2019, offers free generative design tools, more
December 2, 2019
Autodesk and ANSYS affirm partnership, Autodesk offers free generative design tools, React Robotics design in Fusion with Lenovo workstations, more
A Turnaround Remedy for Failed Electronics Design Projects
December 2, 2019
Embedded software development consultancy targets struggling electronics design projects with a new rescue engagement.
Latest News
Sponsored Content
OMNIS—Solving Your Toughest Industry Challenges
An end-to-end CAE environment from design to analysis and optimization.
New GPU Enters the 7nm Realm 
The graphics processing unit can do more work per watt and do it faster than the previous generation technology.
Editor's Pick: Engineering GPU with World-First Specs 
AMD Radeon Pro W5700 is a professional PC workstation graphics card designed for 3D designers and engineers using 7nm technology.
Sponsored Content
Digital Twin Accelerates Product Development
Engineer your innovations with Simcenter.
All posts