Editor's Picks: July 2-8, 2020
July 8, 2020
One of the picks will be chosen as DE's Editor's Pick of the Week.
Logitech Releases MX Mouse for Mac
July 8, 2020
Popular CAD mouse now available for Mac, iPad users.
Aras Releases Application for Creating, Managing Digital Twins
July 7, 2020
Digital Twin Core app helps companies create digital twins for any product or system.
Editor's Picks: June 25-July 1, 2020
July 6, 2020
One of the picks will be chosen as DE's Editor's Pick of the Week.
Pointwise Accelerates Surface Meshing
July 2, 2020
New release provides 5X faster surface meshing for CFD.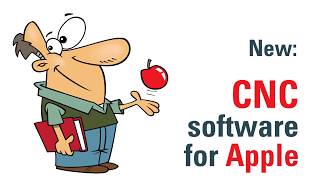 DeskProto Releases CAM Software for Mac
July 2, 2020
Projects will be interchangeable between Mac and Windows.
MSC Software Provides Access to Partner Software via one Platform
July 1, 2020
MSCOne orchestrates flexible token licensing to provide users access to any CAE software they need through the product development lifecycle.
Aras Introduces Dynamic Product Navigation for 3D Interaction with the Digital Thread
July 1, 2020
Dynamic Product Navigation is available across the platform to support the entire enterprise beyond product development.
Rescale Introduces HPC Analytics Platform Designed for Business Leaders
June 29, 2020
Rescale Insight expands HPC market with enterprise controls for the CFO, CIO and CTO.
VERICUT Version 9.1 Released
June 29, 2020
VERICUT CNC machine simulation, verification, and optimization software simulates all types of CNC machining, additive and hybrid manufacturing processes.
RIZE Debuts the RIZE 2XC Adaptive Workplace 3D Printer
June 29, 2020
Collaboratively developed using Sindoh's 3D printer with RIZE's RIZIUM composites, RIZE 2XC helps drive safe, sustainable, affordable 3D printing to create an adaptive workplace
Generative Design in Autodesk Fusion 360 Now More Accessible and Flexible
June 26, 2020
To help Fusion 360 users extend their design exploration capabilities on a regular basis, the company is offering unlimited access to the generative design functionality as a separate subscription.
Editor's Picks: June 18-24, 2020
June 25, 2020
One of the picks will be chosen as DE's Editor's Pick of the Week.
SoftInWay Unveils Co-Simulation Environment in the Latest Release of AxSTREAM ION
June 22, 2020
R&D engineering company releases the newest version of its co-simulation program, enabling companies to develop better products quicker with less iterations.
System Makers Unveil NVIDIA A100-Powered Servers
June 22, 2020
Cisco, Dell Technologies, HPE, Inspur, Lenovo, Supermicro announce systems coming this summer to accelerate AI, data science and scientific computing.
Latest News
Restoring Vintage Cars with 3D Printing
ABCar Oldtimers uses Zortrax 3D printers to make car parts no longer available
Volume Graphics CT Software Includes Scan-to-CAD Reverse Engineering Capabilities
New capabilities support digital twin creation and simulation validation.
dSPACE Strengthens Product Portfolio for Autonomous Driving and Data Management
Full integration of software tools from Intempora completes solutions for data-driven development.
Take Our Poll: A Return to In-Person Events
Share your feedback on whether you're up for in-person events to resume.
All posts