Top Story
Dassault Systèmes Promotes Cloud-Centric 3DEXPERIENCE Works, Promises to Keep Desktop SOLIDWORKS
The company also announced two new SOLIDWORKS offerings, SOLIDWORKS for Makers and SOLIDWORKS for Students.
Securing design data requires a holistic approach that includes both technology and good policies.
Resources
Improve Structural Performance of Products
Product developers are under pressure to develop and deliver innovative new products in shorter amounts of time and at lower costs, while meeting government regulations and performance requirements.
More ​CAD Resources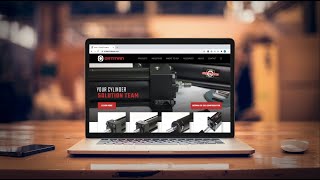 Ortman Fluid Power Launches On-Demand Configurator Tool
March 26, 2021
Hydraulic and pneumatic cylinder manufacturer enhances online experience for engineers with CAD downloads, 3D configurator and integrated pricing.
Editor's Pick: View 3D CAD Models in Mobile Augmented Reality
March 16, 2021
AMC Bridge CAD-to-AR Mobile technology demonstration shows how 3D CAD models can become part of a mixed reality environment.
AMC Bridge Explores Immersive Experiences in AR
March 5, 2021
Company sets up CAD-to-AR mobile technology demonstration.
GPUs Invade Product Development
March 1, 2021
Parallel processing continues to bring benefits to CAD, simulation and VR work.
Editor's Pick: Customer input drives updates
February 24, 2021
IronCAD Mechanical 2021 is an add-on productivity module in the IronCAD Productivity Suite.
Editor's Picks: Feb. 11-17, 2021
February 18, 2021
One of the picks will be chosen as DE's Editor's Pick of the Week.
Explore What's New in IronCAD Mechanical 2021
February 12, 2021
IronCAD Mechanical 2021 adds new features and improvements to existing tools.
CCE's EnSuite-Cloud ReVue Designed to Enhance CAD Collaboration
January 15, 2021
Suite built to offer secure engineering collaboration with complete control of intellectual property.
VRSquare Licenses Datakit Technology for 3D CAD Data Import
December 28, 2020
Providing interoperability between optimization for AR/VR applications and CATIA V5 3D data
A Perfect Portable: MSI WS66 10TMT-207 Mobile Workstation
December 15, 2020
MSI continues to prove it is serious about CAD.
A Look Ahead
December 15, 2020
DE readers provide an update on their use of engineering technologies.
Editor's Pick: Faster production drawings from the 3D model
December 9, 2020
The company says every year it polls its users about what enhancements they would like to see to the software and then IronCAD responds accordingly.
Kubotek Kosmos 3D Framework 3.0 Released
December 3, 2020
Build engineering software with fast, interoperable tools available.
Editor's Picks: Nov. 25-Dec. 2, 2020
December 3, 2020
One of the picks will be chosen as DE's Editor's Pick of the Week.
IronCAD 2021 Makes Its Debut
December 1, 2020
Updated features include user interface improvements, sheet metal design enhancements, 2D technical drawing advances and more.
Latest News
AMUG Confirms Keynote Speaker and Innovators Showcase Honoree
Jonathan Morris and Hans Langer featured in conference program.
Dymax and Intrepid Automation Enhance Automated 3D Printing
BlueWave AX-550 LED flood-curing systems to be integrated into Intrepid Automation's automated post-processing chambers.
3D Printing Is Automated With Array
The company also offers metrics through its cost-per-part and throughput calculator.
Altair Unveils Thea Render Version 3
Product includes new features, workflow enhancements and speed improvements.
All posts