Top Story
America Makes Unveils Two Challenges for Additive Manufacturing Amidst Crisis
April 21, 2020
Challenges to address face mask issues for health care workers and COVID-19 related problems for first responders.
America Makes Partners with Wohlers Associates to Launch Virtual Game Day Series
May 8, 2020
This is a new series of virtual panels and networking events that will cover the most important and trending topics facing the AM community.
America Makes Unveils Two Challenges for Additive Manufacturing Amidst Crisis
April 21, 2020
Challenges to address face mask issues for health care workers and COVID-19 related problems for first responders.
3D Systems Updates Name of Tech Chart
April 10, 2020
The FDA, VA, America Makes and the CDC have all published guidance and 3D Systems is collaborating with all these organizations in its response efforts.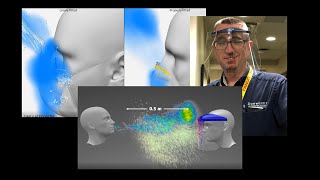 3D printers rally to make PPE, simulation examines social distancing
April 8, 2020
Professional and hobbyist 3D printers join the race to make PPE, simulation reveals social distancing's effectiveness
America Makes Launches Next Phase in COVID-19 Response
April 2, 2020
Additive manufacturers can now upload 3D print designs to be reviewed and placed on the NIH 3D Print Exchange.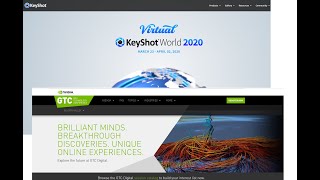 NVIDIA GTC and KeyShot World Go Virtual, 3D Printing Rushes to Produce PPE, More
March 26, 2020
Tech conferences switch to virtual events under lockdown, additive manufacturers spring into action to fight virusoutbreak
Update on COVID-19 Response from America Makes
March 24, 2020
The institute reports that it is actively working on creating a central repository of partners that are ready and willing to assist in this time of crisis.
America Makes Names New Executive Committee
February 21, 2020
The Institute and its membership community welcomes 11 additive manufacturing leaders to serve in advisory capacity.
America Makes Announces New Leadership Appointments
February 5, 2020
Institute adds new operations director, communications/public affairs director.
Deadline Extended for AFRL Additive Manufacturing Modeling Challenge Series
January 17, 2020
Submission deadline extended to January 31, 2020 .
America Makes and Air Force Research Laboratory Launch an AM Modeling Challenge Series
November 27, 2019
Goal of the AFRL AM Challenge Series is to predict the internal structure and resultant performance of metallic components produced by AM.
Pittsburgh Airport Plans 3D Printing Cluster
November 1, 2019
New Innovation Campus will include a 30-acre additive manufacturing center.
America Makes Honors Ralph Resnick and Rob Gorham as Distinguished Collaborator Awardees
October 28, 2019
Class of 2019 America Makes Ambassadors announced.
America Makes' MMX 2019 Convenes in Youngstown
October 21, 2019
Each year, America Makes hosts its MMX event to report on and review technical content as it relates to additive manufacturing (AM) research projects and provide an opportunity for members to network and collaborate.
Learn to Design for Additive Manufacturing
October 1, 2019
America Makes, Wohlers Associates provide design for AM training this fall.
Latest News
Editor's Pick: Print nylon carbon fiber parts on the desktop
MakerBot says the new material is optimized for high strength, heat resistance and stiffness. 
EIZO Corporation Selects the Aras Platform to Respond to Changing Business Requirements
Visual technology provider selects Aras to advance productivity and quality through digital manufacturing.
Dell Technologies Cloud and Google Cloud Launch Hybrid Storage Solution
Dell Technologies Cloud advancements help organizations speed up and simplify deployments.
Delta WASP 3MT CONCRETE 3D Printer Available
This concrete 3D printer, Delta WASP 3MT INDUSTRIAL 4.0 LDM is optimized for large 3D printing.
All posts