Top Story
AI Rewrites the Possibilities of Digital Twin
January 31, 2020
Developers of the virtual design tool see AI as providing the catalyst for a major shift in product development.
AI Rewrites the Possibilities of Digital Twin
January 31, 2020
Developers of the virtual design tool see AI as providing the catalyst for a major shift in product development.
MSC Accelerates Safe Autonomous Vehicle Development
January 10, 2020
Company now capable of plugging vehicle dynamics into virtual test drives.
Dell Technologies Launches New Era of PCs and Displays
January 6, 2020
Productivity gets boost with Latitude 9510, an intelligent 15-in. 5G-ready business PC with built-in AI. Thinner and smaller XPS 13 debuts its first four-sided InfinityEdge display for virtually borderless viewing experience.
PTC Partnering with Magic Leap
December 29, 2019
Goal is to further expand augmented reality in the enterprise.
NVIDIA TensorRT 7's Compiler Delivers Real-Time Inference for Smarter Human-to-AI Interactions
December 20, 2019
TensorRT 7 features a new deep learning compiler designed to automatically optimize and accelerate the complex recurrent and transformer-based neural networks needed for AI speech applications.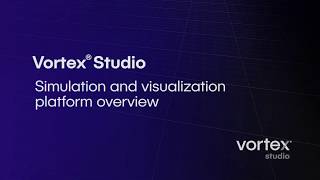 CM Labs Releases Vortex Studio Update 2019c 
December 17, 2019
Vortex Studio 2019c features integration with Unreal Engine and vessel simulation capabilities from MARIN and more.
Designing the Future
December 1, 2019
DE readers chime in on emerging design technologies.
NVIDIA Software Eliminates HPC Bottlenecks
November 26, 2019
New Magnum IO Software provides 20x acceleration for data scientists, AI researchers
KAUST Installs Cray CS-Storm 500NX Supercomputer 
November 21, 2019
University expands compute capabilities to power GPU-accelerated applications and converged workloads in the exascale era for global research in food, water, energy, the environment and digitalization.
AI Inkbit 3D Printer Gets a Boost from Machine Vision and AI
November 11, 2019
Technologies bolster jetting AM process to enable high-volume production of precision multi-material parts.
Will Robots Find a Place in the Smart Home?
November 1, 2019
For developers and engineers, emerging "social robot" applications are still a work in progress.
AI-Accelerated Rendering
November 1, 2019
Artificial intelligence ushers in rendering democratization.
Companies, Cities Adopt Use of NVIDIA EGX Edge Supercomputing Platform
October 23, 2019
This platform delivers artificial intelligence to factories, wireless networks, stores and more.
Markforged Opens Manufacturing Facility in Massachusetts
October 22, 2019
An 81% increase in production over the past year has led the company to open a 25,000-square-foot facility.
Bricsys Conference Highlights "One Platform" Approach to Design
October 18, 2019
Bricsys celebrated the first anniversary of the acquisition at its most recent annual conference by showing off new partnerships, new drafting technology and more.
Latest News
CoreTechnologies Launches Simplified CAD Models for Digital Factory Planning
The Simplifier enables a smooth and fast processing of large CAD models.
Eurocom Sets Record for Storage in Lightweight Laptops with 16TB of SSD storage in its 2.5kg/5.5lbs Nightsky RX15 Superlaptop
Eurocom uses fast Sabrent Rocket 4TB M.2 NVMe SSDs (sized 22x80 mm), that are small enough to fully meet the...
DNV GL and MSC Software Set Up Strategic Partnership Enables Engineers to Design Ships and Offshore Structures More Efficiently
Partnership enables engineers to design ships and offshore structures more efficiently.
TYAN Refreshes Server Platforms with New 2nd-Gen Intel Xeon Scalable Processors
Powered by the extended product line of 2nd-gen Intel Xeon Scalable processors, TYAN's Thunder HX product line takes advantage...
All posts