Aras Introduces Dynamic Product Navigation for 3D Interaction with the Digital Thread
July 1, 2020
Dynamic Product Navigation is available across the platform to support the entire enterprise beyond product development.
PLM Road Map & PDT Fall 2020 to Run as Virtual Event
June 29, 2020
After 26 years as an "in-person" event, this PLM event will take place virtually in November.
Roadmap Holds the Key to Maximizing PLM's Value
March 24, 2020
A successful PLM strategy requires a clear picture of how to optimize the technology to achieve real enterprise value.
Centric Software Launches Quick-Start Collaboration Packages
March 20, 2020
Company aims to help companies manage remote work and team collaboration in the face of market disruption.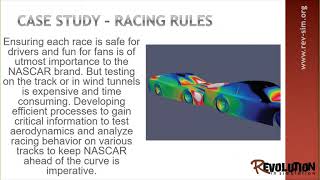 Digital Thread Latest Chapter in Rev-Sim Content Lineup
March 13, 2020
Independent organization expands coverage of key simulation topics as part of its mission to help democratize analysis-led design.
Dassault Systèmes Launches "The Only Progress is Human" to Inspire Solutions to Major Global Challenges
February 27, 2020
Company says the effort is a global initiative to increase awareness of current societal and environmental challenges, and to inspire people to use the virtual world to imagine sustainable innovations for a better future.
Aras Licenses Platform to ANSYS in Strategic OEM Deal
January 14, 2020
Partnership designed to enable better processes and data management of simulations for digital thread traceability across the lifecycle.
Rockwell Automation and ANSYS Set up Strategic Partnership
November 21, 2019
Companies that target industrial automation and simulation help customers realize better business outcomes through simulation-based digital twins.
Will Robots Find a Place in the Smart Home?
November 1, 2019
For developers and engineers, emerging "social robot" applications are still a work in progress.
Why BOM Management Matters
August 1, 2019
Late product introductions and wasted time are a couple of the negative consequences of a problem oft preventable with more proactive bill of materials management practices.
Dassault Systèmes Named Key Supplier by Groupe PSA for its Digital Transformation
July 3, 2019
Dassault Systèmes and Groupe PSA engage in long-term strategy with the intent to further deploy the 3DEXPERIENCE platform.
What's Wrong with Product Design and Development?
July 2, 2019
Looking for answers at the intersection of technology, process and business.
Digital Twin Market to Reach $20 Billion by 2025
July 2, 2019
The rising demand for reducing asset downtime, optimizing process time, reducing time to market, reducing asset downtime and improving operational efficiency is proliferating the growth of the digital twin market, according to Global Market Insights. 
Is Digital Transformation Stuck in Neutral?
July 1, 2019
Engineering has an appetite for new technologies to digitally transform, yet traditional silos and culture remain obstacles to large-scale success.
Digitalization Reveals Product Data Management Gaps
July 1, 2019
Vendors are redefining data management capabilities to address the diversity and large-scale data requirements of the digital thread.
Latest News
Restoring Vintage Cars with 3D Printing
ABCar Oldtimers uses Zortrax 3D printers to make car parts no longer available
Volume Graphics CT Software Includes Scan-to-CAD Reverse Engineering Capabilities
New capabilities support digital twin creation and simulation validation.
dSPACE Strengthens Product Portfolio for Autonomous Driving and Data Management
Full integration of software tools from Intempora completes solutions for data-driven development.
Take Our Poll: A Return to In-Person Events
Share your feedback on whether you're up for in-person events to resume.
All posts