Top Story
Coming up ACES
January 1, 2019
Automated, connected, electric and shared (ACES) vehicles present new design challenges.
Nano Dimension Introduces DragonFly LDM for Continuous Digital Manufacturing of Electronics
July 26, 2019
HENSOLDT tests the DragonFly LDM additive manufacturing technology and discusses the results.
Keysight Technologies Enhances Design Workflows with New PathWave Design 2020 Software Suite
June 4, 2019
The new software suite reduces setup time, automates routine tasks, provides faster simulation and analysis, according to Keysight Technologies.
COMSOL Produces Tools to Support Microwave and RF Engineers
June 4, 2019
Tools target those working in 5G, IoT, automotive radars and satellite communications.
Siemens Introduces Validation Program to Accelerate Autonomous Vehicle Development
May 17, 2019
Siemens' PAVE360 provides a comprehensive environment for multi-supplier collaboration across the automotive ecosystem for the development of next-generation automotive chips, according to the company.
AIStorm Introduces Real-Time AI-in-Sensor Solutions
March 11, 2019
AI-driven sensor solutions are made for driver assistance, mobile handsets, cameras and IoT.
Siemens Launches Enterprise-Class Embedded Linux Solution
February 26, 2019
New enterprise-class binary Mentor Embedded Linux solution is a commercial distribution that is designed to reduce risk and accelerate productivity for medical, industrial, aerospace and defense application.
AVX Announces Support for the GEOX DRAGON All-Electric Formula-E Racing Team
February 14, 2019
AVX is promote increasing environmental sustainability, by partnering with Mouser, TTI and Molex to sponsor the GEOX DRAGON racing team for Season 5 of a world all-electric automotive racing series.
Zuken to Acquire Vitech Corporation
February 1, 2019
Systems engineering company to help expand Zuken Solutions.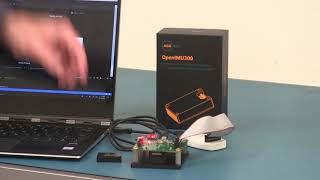 Learn How to Develop Sensor Solutions for Drones, Autonomous Vehicles and Robots
January 21, 2019
Short video addresses the New ACEINNA OpenIMU Sensor Package for Autonomous Vehicle Guidance and Navigation.
Coming up ACES
January 1, 2019
Automated, connected, electric and shared (ACES) vehicles present new design challenges.
Altium Launches Altium Designer 19 for Complex PCB Projects
December 20, 2018
EPLAN Electric P8 Features a New Design
December 7, 2018
Users can look for enhancements in the areas of configuration, bus data and round-trip engineering with Siemens TIA Portal.
Zuken, CADENAS and ECAD-Port to Cooperate on Component Library
November 20, 2018
Zuken has signed a partnership agreement with CADENAS, a provider of online component libraries, and ECAD-Port, a specialized provider for electrical components library services.
Keysight Technologies Enables ON Semiconductor to Deliver a Design Solution for Power Devices
November 19, 2018
Keysight's Power Electronics Design Bundle is built for power electronics engineers, delivering a design workflow for power device design.
Mouser Electronics Partners with SamacSys
November 19, 2018
Through the partnership, Mouser Electronics and SamacSys will offer engineers free PCB footprints, schematic symbols and 3D models.
Latest News
Chaos Group previews Project Lavina, SimScale releases radiation simulator, Onshape recognized by World Economic Forum
In this episode of DE News Roundup, Chaos Group previews Project Lavina for real time ray tracing, SimScale releases radiation...
AMD Radeon Pro Software for Enterprise 19.Q3 Is Optimized for Professional Applications
The latest driver also continues to prove the value of updating professional drivers, with Day Zero certifications to help ensure...
Moldex3D Partners with Wittmann Battenfeld on LSR Injection Molding and Smart Manufacturing
The memorandum of understanding is aimed at bringing together both parties' extensive knowledge and technical expertise to advance the role...
Siemens Debuts More Tire Modeling Capabilities in Real-Time Environments
The Simcenter Tyre team releases MF-Tyre/MF-Swift 2019.1 with more possibilities to test with MSC ADAMS.
All posts