Top Story
AU 2019: Partnership with ANSYS, Free Generative Design Tools, Jumping on the Virgin HyperLoop, More
November 26, 2019
Autodesk University highlights, update on the Autodesk-ANSYS partnership, Free Generative Design tools for subscribers, more
Simulation Leader Introduces Generative Design Engine
December 4, 2019
The product combines the intuitive Apex interface with a new generative design engine and the manufacturing knowledge of MSC Simufact and MSC Digimat for build process simulation.  
Sponsored Content
Editor's Pick: Bridging the Gap Between Design and Additive Manufacturing
December 4, 2019
MSC has built Apex Generative Design with a goal of improving productivity up to 80% compared to existing workflows.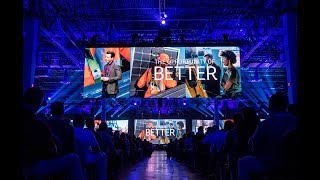 Autodesk discusses partnership with ANSYS at AU 2019, offers free generative design tools, more
December 2, 2019
Autodesk and ANSYS affirm partnership, Autodesk offers free generative design tools, React Robotics design in Fusion with Lenovo workstations, more
AU 2019: Partnership with ANSYS, Free Generative Design Tools, Jumping on the Virgin HyperLoop, More
November 26, 2019
Autodesk University highlights, update on the Autodesk-ANSYS partnership, Free Generative Design tools for subscribers, more
ParaMatters Launches CogniCAD 3.0 at Formnext 2019
November 14, 2019
ParaMatters expands Its generative design and manufacturing cloud solutions with new release.
AM Simulation Gets More Complex with Metal
November 1, 2019
Generative design and simulation software makers add features to address metal AM.
Designing Machines in the Age of the IIoT
October 1, 2019
To design equipment for the new digital age, engineers are reinventing the product design process.
ASSESS Initiative Publishes Strategic Insight Paper on Generative Design
September 19, 2019
The ASSESS Initiative is planning on publishing Strategic Insight papers related to various themes.
Autodesk Fusion 360: Getting Better All the Time
September 1, 2019
Autodesk consolidates Fusion 360 into a single, more powerful package.
Generation Gap
September 1, 2019
Bye bye, baby boomers. Move over millennials. Engineering software gears up for Gen Z.
ParaMatters CogniCAD Walkthrough
September 1, 2019
Setting up topology optimization problems is clear-cut in CogniCAD.
Mazda Taps into Siemens' Model-based Generative Engineering Tools
July 23, 2019
Mazda realizes electrical and electronic design productivity and innovation using the Capital model-based generative design flow.
nTop Platform Meets Advanced Manufacturing
July 16, 2019
New platform from nTopology integrates CAD, simulation and CAM technologies to accelerate the design of complex and lightweight parts.
Volkswagen Reshapes Classic Microbus with Generative Design
July 16, 2019
VW uses Autodesk Fusion to design the steering wheel, wheel, side mirror arm, and seat support for the new Type 20 concept minivan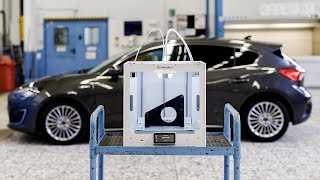 Ford Pilots 3D Printing Initiative for Tooling
May 28, 2019
The goal is to allow local plant floor workers without 3D printing experience to generate tools, jigs and fixtures using Ultimaker 3D printers.
Latest News
Eurocom's Mobile Workstation Gets More Mobile
The Sky X7W weighs in lighter than the Tornado F7W, but packs just as much power, company says.
Dassault Systèmes' 3DEXPERIENCE Lab Consolidates Global Network
Fifteen new disruptive projects and startups from Belgium, China, France, India, South Africa and the U.S. join the 3DEXPERIENCE...
Altair Accelerator Powers Design for High-Speed Data Delivery
Inphi speeds time-to-market using hyperefficient workflow management and performance optimization from Altair.
SPACE 3D Launches and Makes Large-Scale SLA 3D Printing Affordable for Everyone
Now, beginners, hobbyists and professionals can achieve fast, high-resolution and large-scale SLA 3D printing.
All posts