Top Story
Materials Madness: AM Gains Traction for Production Applications
October 17, 2019
New high-performance materials are improving ROI and expanding the business case for 3D printing production-class applications.
Luxion Releases KeyShot 9
November 8, 2019
KeyShot 9 brings an array of advanced technology and features, such as one-click GPU-accelerated real-time ray tracing and artificial intelligence denoise.
Huntsman to Unveil Two Flexible 3D Printing Materials
November 8, 2019
Company unveils IROPRINT F 80112 filament and IROPRINT R 1801 resin at Formnext in Germany.
Desktop Metal Debuts Fiber 3D Printer
November 4, 2019
Fiber is a desktop 3D printer that can fabricate high-resolution parts with industrial grade continuous fiber composite materials used in automated fiber placement (AFP) processes.
DSM and Twikit Offer End-to-End 3D Printing Solutions
November 1, 2019
Companies collaborate on new 3D printed applications in the automotive, healthcare and footwear industries.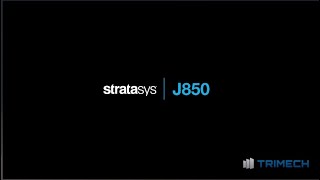 New 3D Printer Offers up to 500,000 Colors and Multiple Materials 
October 30, 2019
Stratasys J850 PolyJet 3D printer is designed for designers, with capacity to print at higher speeds.
Editor's Pick: 500,000 Colors Produced From One 3D Printer
October 30, 2019
Stratasys J850 3D printer and the new materials released with it advance use of 3D printing throughout the design process.
3D Systems and Antleron Collaborating
October 24, 2019
3D Systems' MultiJet Printing and Figure 4 technologies combined with Antleron's bioengineering expertise to target bioprinting solutions with potential to improve personalized patient care.
Stratasys Unveils New J850 3D Printer and Materials
October 22, 2019
The J850 offers greater material capacity and faster printing, the company reports. 
Materials Madness: AM Gains Traction for Production Applications
October 17, 2019
New high-performance materials are improving ROI and expanding the business case for 3D printing production-class applications.
A Strong Black Thermoplastic Enters the Digital Factory
October 16, 2019
PRO-BLK 10 allows fast printing on the Figure 4, with simplified post-processing that includes a single curing cycle and single solvent cleaning. 
Sponsored Content
Editor's Pick: Additive Manufacturing Thermoplastic Masters Long Production Runs 
October 16, 2019
3D Systems Figure 4 PRO-BLK 10 3D printing material is ideal for a wide variety of manufacturing use cases.
Stratasys Introduces Digital Anatomy 3D Printer
October 7, 2019
New 3D printer designed to bring realistic simulation and realism to functional anatomical models.
Investment Trends in 3D Printing Composites Report Identifies Emerging Technologies
October 1, 2019
Some technology advancements being unveiled in 3D printing are enabling new processes and materials for composite 3D printing.
Material Concerns in a Complex Design World
October 1, 2019
The use of more composite materials, the emergence of generative design approaches, new simulation tools and the adoption of various additive manufacturing (AM) solutions are playing a role in increasing this complexity.
Solving for Trust: Restraints of AM Materials Simulation
October 1, 2019
Limited test data on materials performance for metals AM printers is slowing confidence in still-fledgling technology.
Latest News
Looking Glass Factory Launches Oversize Holographic Display
Looking Glass Factory releases 32 inch holographic display called Looking Glass 8K
Siemens Buys Atlas 3D
Atlas 3D helps designers define optimal part orientations for "right first time" 3D printing; cloud-based, GPU-accelerated Sunata software can reduce...
Accellera Issues Standardization Initiative to Address Design Automation and Tool Interoperability for Functional Safety
Proposed working group established to determine industry interest for a standard to support a functional safety flow.
Aleph Objects Bought by FAME 3D
Aleph Objects is best known for its LulzBot line of 3D printers.
All posts