Top Story
COVID-19 Spike Puts Remote Collaboration to the Test
April 6, 2020
Design tool vendors ease licensing restrictions and aim for scalability to meet surge in demand from work-at-home engineers.
PTC's Onshape Teams Up With FIRST For Design Competition
April 17, 2020
FIRST, a nonprofit that offers robotics competitions for students primary/secondary students, has partnered with PTC for a virtual design competition.
COVID-19 Spike Puts Remote Collaboration to the Test
April 6, 2020
Design tool vendors ease licensing restrictions and aim for scalability to meet surge in demand from work-at-home engineers.
Editor's Picks: March 26-April 1, 2020
April 2, 2020
One of the picks will be chosen as DE's Editor's Pick of the Week.
Thousands of students and educators worldwide use Onshape's free Education Plan
March 27, 2020
Fill out the form to get started, or read on to learn more about Onshape Education. 
Graebert to CAD Vendors: We Can Take You to the Cloud
December 5, 2019
Graebert conference presents the company's expanded vision for the cloud-based CAD technology.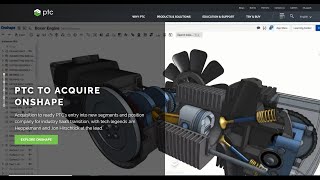 PTC Buys Onshape, xRS Brings Out Use of AR-VR in Training, More
October 31, 2019
In this episode of DE Video News Roundup, CAD and PLM vendor PTC buys cloud CAD Onshape for $470 million, xRS Conference brings out ARVR use in training, CAASE conference now open for paper proposals, DE seeks holiday-themed simulation projects to...
PTC Snatches Up Cloud CAD Pioneer Onshape
October 24, 2019
CAD and PLM giant PTC buys cloud CAD developer Onshape in a game-changing acquisition.
Onshape Teams Up With Sandvik for Cloud CAD/CAM Integration
September 20, 2019
Companies' strategic partnership designed to reshape how manufacturers go from 3D product models to finished parts, according to companies.
Consumer vs. Professional Tug of War
September 1, 2019
Can consumer hardware be adapted for professional usage?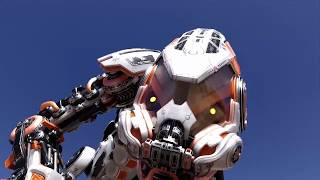 Chaos Group previews Project Lavina, SimScale releases radiation simulator, Onshape recognized by World Economic Forum
August 16, 2019
In this episode of DE News Roundup, Chaos Group previews Project Lavina for real time ray tracing, SimScale releases radiation simulation tool, Onshape recognized as a Technology Pioneer by World Economic Forum
Review: Onshape Cloud-Based CAD Platform Offers Access Anywhere
August 1, 2019
Onshape's latest features focus on performance, integration and usability.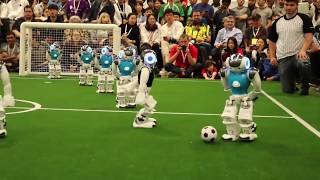 Volkswagen updates classic van with generative design, RoboCup flexes autonomous muscles, more
July 18, 2019
In this episode of DE Video News roundup, VW uses Autodesk Fusion to reshape Microbus, autonomous robots play soccer, Onshape study finds PLM insights, more
The State of Product Development According to Onshape
July 15, 2019
New report shows engineers most interested in transforming early-stage design workflows in areas like collaboration, version control and improved visibility.
Bringing the Cloud into CAD and Product Data Management
July 1, 2019
Even as vendors create cloud-based PDM, organizations still face security and interoperability concerns.
Digitalization Reveals Product Data Management Gaps
July 1, 2019
Vendors are redefining data management capabilities to address the diversity and large-scale data requirements of the digital thread.
Latest News
Lantek Launches its 2020 Version
The collision prevention function can reportedly prevent over 80% of production downtime.
ODA Adds Shadow Support to Visualize SDK 
Visualize SDK offers more realistic scene rendering for engineering applications.
AWE Online: Unity Unveils MARS, HP Showcases Reverb G2, Scent-integrated VR, more
The AR, VR, and MR conference AWE attracts vendors with new products, panelists discuss how the COVID-19 shutdowns accelerate AR,...
EUROCOM's Nightsky ARX15 Superlaptop Offers Balance of Performance and Mobility
The new Nightsky ARX15 is Eurocom's first Superlaptop to feature the AMD Ryzen 9 series desktop processors in a thin...
All posts