Top Story
Technology Outlook 2023
December 27, 2022
DE readers provide a glimpse of their engineering technology usage in our annual survey.
Codebeamer Now Integrated Into PTC's Digital Thread
February 16, 2023
This innovation is intended to improve visibility across the digital development process, company says.
PLM Market Forecast to Grow Over 5 Years
February 14, 2023
Analyst firm Research and Markets predicts a compound annual growth rate of 7.39% from 2022 to 2028.
Technology Outlook 2023
December 27, 2022
DE readers provide a glimpse of their engineering technology usage in our annual survey.
Unified Modeling and Simulation for Structure Development of Heavy Machinery and Equipment
November 17, 2022
The 3DEXPERIENCE Platform can help heavy mobile machine manufacturers innovate in a collaborative environment and overcome challenges, such as safety, that drive the market.
Accelerating Vehicle Product Development Cycles with Modeling and Simulation
November 16, 2022
Using modeling and simulation (MODSIM) tools, OEM engineers can successfully create and validate products in a unique, integrated and digitally connected environment.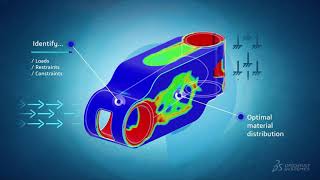 Generative Design in Support of Science-based Modeling and Simulation
November 16, 2022
In today's increasingly competitive market, it is no longer sustainable to approach design slowly and methodically. Designers are challenged with faster design cycles and more demanding design requirements.
Introduction to MODSIM and Its Implementation Journey
November 15, 2022
Consumers demands are challenging new product development. To effectively meet these new challenges in delivering new products and features to market quickly, efficiently, and safely, the product development and manufacturing cycles must be tuned in a manner that provide the...
Razorleaf Announces Company's First CFO
November 14, 2022
The new CFO has more than two decades of experience in accounting and finance positions in the software, manufacturing and engineering industries. 
A Digital Answer to Supply Chain Disruptions
October 27, 2022
Organizations must readjust how they run their supply chains to ensure smooth operations. 
2022 Teamcenter 14.1 Fresh With New Capabilities
August 19, 2022
Users can maintain accurate, up-to-date specifications and designs throughout the engineering development process.
Autodesk Fusion 360 Manage with Upchain Now Available
August 19, 2022
By offering Fusion 360 Manage with Upchain, customers can work with cloud PLM and PDM for one price, according to the company.
TeamViewer and Siemens Offer Augmented and Mixed Reality solutions
July 28, 2022
This collaboration allows Siemens' global customers to improve their product development process based on immersive experiences, the company reports.
PLM Industry Expert Mark Reisig Joins CIMdata
July 18, 2022
Reisig will focus on green energy enablement.
HALOCAD for AUTODESK LIVE Available in Microsoft Azure Marketplace
July 18, 2022
Microsoft Azure customers worldwide now get access to SECUDE's HALOCAD to focus on scalability, reliability and agility of Azure to drive application development and shape business strategies.
Razorleaf Partners with iBASEt to Drive Manufacturing Transformation
June 23, 2022
The partnership brings together two established leaders in manufacturing transformation to offer strategic consulting, deployment and technical services, the companies report.
Latest News
Interoperability Issues Fade as Cloud-Hosted Collaboration Shines
Formats and conversions become irrelevant in the new workflow.
Essentium Launches On-Demand AM Service Offering
Essentium Parts On Demand (EPOD) gives access to innovative additive manufacturing technologies to boost speed, scale and cost-efficiency for parts...
ARRIS Unveils Structural Flax Fiber Composites
Flax has
Redwire Wins NASA Contract to Advance In-Space Manufacturing Capability
Money designated for completion of the design of FabLab, a new in-space manufacturing system.
All posts