Top Story
Get the Most from Advanced Materials
January 17, 2020
The need for composite and customized materials grows within the product engineering realm, but multiscale modeling and simulation software still needs fine tuning.
Get the Most from Advanced Materials
January 17, 2020
The need for composite and customized materials grows within the product engineering realm, but multiscale modeling and simulation software still needs fine tuning.
Simcenter 3D Streamlines Multidisciplinary Simulation
January 16, 2020
The latest upgrade delivers features across four areas intended to facilitate multidisciplinary simulation and support faster design iteration.
OnScale Enhances CAE Licensing with a Pay-as-you-Simulate SaaS
January 16, 2020
OnScale provides flexibility to engineers by delivering scalable cloud simulation capability to any engineer, anywhere, anytime on any device.
MSC Accelerates Safe Autonomous Vehicle Development
January 10, 2020
Company now capable of plugging vehicle dynamics into virtual test drives.
Editor's Pick: Using Simulation Data to Create Testing and Training Environments 
January 8, 2020
With the new CM Labs Vortex Studio 2019c, Vortex Studio users can now publish and connect simulations with the Unreal Engine, a popular choice for developing enterprise virtual reality environments.
BETA CAE Systems Releases Versions 19.1.5 and 20.0.2 of the ANSA/EPILYSIS/META Software Suite
January 2, 2020
The most important enhancements and fixes implemented appear in the respective announcements for v19.1.5 and v20.0.2 on the company's web site.
BETA CAE Systems Releases SPDRM v1.3.2
January 2, 2020
This version delivers a number of enhancements and fixes to the users of the most advanced Simulation Process Data and Resources Management tool.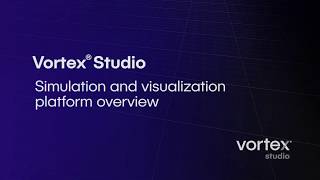 CM Labs Releases Vortex Studio Update 2019c 
December 17, 2019
Vortex Studio 2019c features integration with Unreal Engine and vessel simulation capabilities from MARIN and more.
CAASE20 Will Feature Simulation Training, IndyCar Night
December 12, 2019
NAFEMS Americas, Digital Engineering present CAASE20 Conference in June
Sponsored Content
Democratizing Simulation to Accelerate Product Development
December 11, 2019
How simulation experts and simulation users can make the most of digital transformation and collaborate in the most efficient way.
Sponsored Content
Simulation Applications Bring the Future of Modeling into the Present
December 11, 2019
Simulation applications and the tools used to distribute them are ushering in a new era of product development to organizations around the world. By democratizing simulation, companies can develop better products faster, using the specialized expertise of each team member...
Sponsored Content
Engineering Simulation in the Spotlight of Product Design and Development
December 11, 2019
BETA delivers a portfolio that is relevant to the engineers' problems and enables accelerated performance and quality improvement, from the individual user, up to a corporate level.
NAFEMS Americas Student Award
December 6, 2019
Award recognizes outstanding student work in engineering modeling, analysis and simulation.
Latest NCSIMUL Features Three Enhancement Areas
December 6, 2019
Zoom on specific tool for clear vision of machining process.
Moldex3D Becomes the Software Solution of S&T University 4.0 Program
December 6, 2019
This program is a 5-year strategic co-operation between S&T and five major Hungarian universities, aiming to develop industrial digitalization for Hungarian academia.
Latest News
The Barnes Group Advisors Analyzes Economic Impact of Neighborhood 91
The Additive Manufacturing production campus at Pittsburgh International Airport designed to drive reduced production costs, boost regional productivity and innovation,...
Editor's Picks: Jan. 2-8, 2020
One of the picks will be chosen as DE's Editor's Pick of the Week.
The PLM Green Global Alliance Launches
The coalition was founded with the mission to create a global connection and community between professionals who use, develop, market...
3D Printing Company SQ4D Prints 3-Bedroom Home in 48 Hours
The home is 1,900 square feet and took 48 hours of print time, over an 8-day period.
All posts