Top Story
Ruggedized Electronics Require Special Attention
Meet the challenge of designing sensitive electronics for harsh environments.
CRP Technology's Windform XT 2.0 carbon-composite material was used to create the wind tunnel testing model via selective laser sintering in just four days.
Resources
Industry Focus: Designing for Medical/Life Sciences
You'll see some great examples of the how engineering and medical professionals are coming together to solve real problems with technology in the articles collected for this special digital issue. We hope they…
PROSTEP Participates in Funding Project on Autonomous Driving
December 6, 2019
PROSTEP will provide its partners from industry and the research community with support for the testing and industrialization of project results and will also be developing the demonstrator for a traceability solution.
New Endurica Testing Service Quantifies Likelihood of Failure 
October 24, 2019
The new module offers raw materials suppliers and rubber product manufacturers a validated method to measure dispersion and contaminant effects on durability and reliability.
Editor's Picks: Sept. 26-Oct. 2, 2019
October 3, 2019
One of the picks will be chosen as DE's Editor's Pick of the Week.
Real-Time Simulation for a Faster, Better Design
October 1, 2019
A new generation of technologies is making simulation and test more accessible than ever.
Keysight Technologies Delivers Automated Test Solution for Automotive Ethernet Receivers at 1G Speeds
September 26, 2019
New software speeds time to market with comprehensive testing needed to achieve compliance required by IEEE and OPEN Alliance.
Simcenter Testlab Empowers Digital Twin
September 23, 2019
Upgrade enables better use of test-based data from design and simulation to validation and certification.
Keysight Technologies, Kandou Bus Collaborate for High-Speed Digital Applications
September 6, 2019
Keysight's solutions characterize designs that support large amounts of data generated by 5G, IoT, autonomous vehicles and artificial intelligence.
RIGOL Announces New 2 GHz MSO8000 Series Digital Oscilloscope
August 27, 2019
The MSO8000 is built around RIGOL's UltraVision II architecture and its Phoenix chip-set.
Wireless Design Challenges
August 1, 2019
Evolving wireless standards and the shift to 5G will require multidisciplinary approaches to simulation and design.
Hexagon Unveils RS6 Laser Scanner
July 23, 2019
The RS6 Laser Scanner is the new flagship 3D scanner for the Absolute Arm 7-Axis, according to Hexagon.
Editor's Picks: May 30-June 5, 2019
June 6, 2019
One of the picks will be chosen as DE's Editor's Pick of the Week.
Keysight Technologies Enhances Design Workflows with New PathWave Design 2020 Software Suite
June 4, 2019
The new software suite reduces setup time, automates routine tasks, provides faster simulation and analysis, according to Keysight Technologies.
Verisurf 2019 Software Introduced
May 3, 2019
The software offers enhanced CMM programming, productivity features and universal compatibility.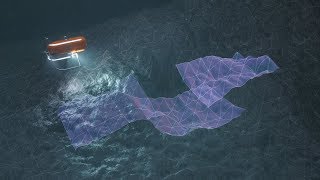 Ocean Explorer Targets Terrestrial and Extraterrestrial Waters
May 1, 2019
WHOI and NASA/JPL are designing an autonomous sea drone capable of exploring the hadal zone, up to almost 7 miles below sea level.
TE Connectivity Announces Definitive Agreement to Acquire the Kissling Group 
April 30, 2019
The deal helps expand TE's portfolio for hybrid electric commercial vehicle solutions, TE Connectivity reports.
Latest News
Sponsored Content
Preparing for Industry 4.0
The shift to digital manufacturing will require a mix of new technology to enable increased integration and automation.
VMAP International Conference on CAE Interoperability 2020 Coming Up
The conference will take place in Bamberg, Germany, May 13-14, 2020, immediately after the NAFEMS DACH Regional Conference at the same...
Hexagon Launches Latest SURFCAM Software with Raft of Enhancements 
There are updates to machining cycles, tombstones and additive machining.
The Barnes Group Advisors Analyzes Economic Impact of Neighborhood 91
The Additive Manufacturing production campus at Pittsburgh International Airport designed to drive reduced production costs, boost regional productivity and innovation,...
All posts