Top Story
Ruggedized Electronics Require Special Attention
Meet the challenge of designing sensitive electronics for harsh environments.
CRP Technology's Windform XT 2.0 carbon-composite material was used to create the wind tunnel testing model via selective laser sintering in just four days.
Resources
Industry Focus: Designing for Medical/Life Sciences
You'll see some great examples of the how engineering and medical professionals are coming together to solve real problems with technology in the articles collected for this special digital issue. We hope they…
Editor's Picks: Sept. 26-Oct. 2, 2019
October 3, 2019
One of the picks will be chosen as DE's Editor's Pick of the Week.
Real-Time Simulation for a Faster, Better Design
October 1, 2019
A new generation of technologies is making simulation and test more accessible than ever.
Keysight Technologies Delivers Automated Test Solution for Automotive Ethernet Receivers at 1G Speeds
September 26, 2019
New software speeds time to market with comprehensive testing needed to achieve compliance required by IEEE and OPEN Alliance.
Simcenter Testlab Empowers Digital Twin
September 23, 2019
Upgrade enables better use of test-based data from design and simulation to validation and certification.
Keysight Technologies, Kandou Bus Collaborate for High-Speed Digital Applications
September 6, 2019
Keysight's solutions characterize designs that support large amounts of data generated by 5G, IoT, autonomous vehicles and artificial intelligence.
RIGOL Announces New 2 GHz MSO8000 Series Digital Oscilloscope
August 27, 2019
The MSO8000 is built around RIGOL's UltraVision II architecture and its Phoenix chip-set.
Wireless Design Challenges
August 1, 2019
Evolving wireless standards and the shift to 5G will require multidisciplinary approaches to simulation and design.
Hexagon Unveils RS6 Laser Scanner
July 23, 2019
The RS6 Laser Scanner is the new flagship 3D scanner for the Absolute Arm 7-Axis, according to Hexagon.
Editor's Picks: May 30-June 5, 2019
June 6, 2019
One of the picks will be chosen as DE's Editor's Pick of the Week.
Keysight Technologies Enhances Design Workflows with New PathWave Design 2020 Software Suite
June 4, 2019
The new software suite reduces setup time, automates routine tasks, provides faster simulation and analysis, according to Keysight Technologies.
Verisurf 2019 Software Introduced
May 3, 2019
The software offers enhanced CMM programming, productivity features and universal compatibility.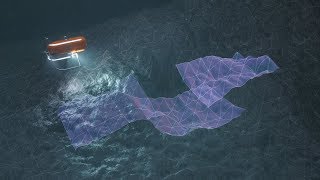 Ocean Explorer Targets Terrestrial and Extraterrestrial Waters
May 1, 2019
WHOI and NASA/JPL are designing an autonomous sea drone capable of exploring the hadal zone, up to almost 7 miles below sea level.
TE Connectivity Announces Definitive Agreement to Acquire the Kissling Group 
April 30, 2019
The deal helps expand TE's portfolio for hybrid electric commercial vehicle solutions, TE Connectivity reports.
Keysight Technologies' V2X Test Solution Earns OmniAir Certification
April 18, 2019
Certification ensures vehicular communication devices and associated software pass global industry requirements for interoperability and compliance.
Siemens Buys NVH Business from Saab Medav
March 22, 2019
Deal boosts Siemens' Simcenter portfolio with a range of configurable solutions for end-of-line noise, vibration, and harshness (NVH) quality testing.
Latest News
Varjo Releases VR2, Flyingshapes Launches CAD for VR, More
xRS Week Conference by Greenlight Insights kicks off, Varjo releases VR-2 Regular and Pro hardware, flyingshapes launches CAD modeling app...
A Strong Black Thermoplastic Enters the Digital Factory
PRO-BLK 10 allows fast printing on the Figure 4, with simplified post-processing that includes a single curing cycle and single solvent cleaning. 
Sponsored Content
Editor's Pick: Additive Manufacturing Thermoplastic Masters Long Production Runs 
3D Systems Figure 4 PRO-BLK 10 3D printing material is ideal for a wide variety of manufacturing use cases.
Cortona3D RapidAuthor 12.0 Facilitates Compliant Documentation
Product features a new user interface for editing SCORM Content Package Modules (SCPM) and improved user interface of SCPM publications.
All posts