Looking Glass Factory Launches Oversize Holographic Display
November 12, 2019
Looking Glass Factory releases 32-in. holographic display called Looking Glass 8K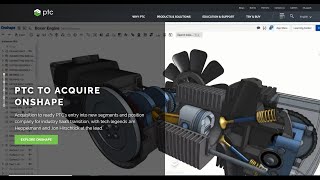 PTC Buys Onshape, xRS Brings Out Use of AR-VR in Training, More
October 31, 2019
In this episode of DE Video News Roundup, CAD and PLM vendor PTC buys cloud CAD Onshape for $470 million, xRS Conference brings out ARVR use in training, CAASE conference now open for paper proposals, DE seeks holiday-themed simulation projects to...
xRS Week: AR-VR Training Apps Get More Accurate with Physical Props, Eye Tracking, and Hand Tracking
October 25, 2019
AR-VR training apps get more robust with physical props that accurately replicate the virtual action; analyst firm releases report on the role of optics in AR-VR.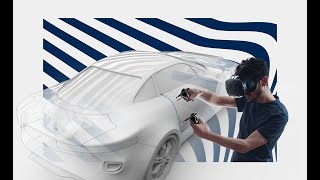 Varjo Releases VR2, Flyingshapes Launches CAD for VR, More
October 17, 2019
xRS Week Conference by Greenlight Insights kicks off, Varjo releases VR-2 Regular and Pro hardware, flyingshapes launches CAD modeling app for VR users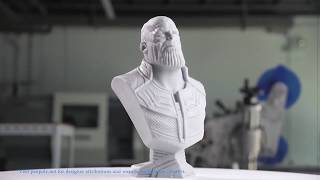 HOOPS Summit Brings Out VR Developers, ANSYS-Autodesk Partner to Cater to Automotive, New Large-Format 3D Printer, More
October 3, 2019
HOOPS Summit Brings Out VR Developers, ANSYS-Autodesk Partner to Cater to Automotive, New Large-Format 3D Printer, More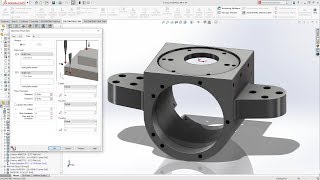 SOLIDWORKS 2020 launches, CM Labs releases Vortex Studio 2019b, xRS Week set for October
September 19, 2019
SOLIDWORKS 2020 with improved assembly performance and flexible parts, CM Labs releases Vortex Studio 2019b with deformable terrain, xRS Week set for October
SIMULIA Goes on the Road
September 9, 2019
Dassault Systemes goes on the road to promote SIMULIA simulation solutions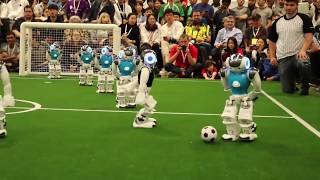 Volkswagen updates classic van with generative design, RoboCup flexes autonomous muscles, more
July 18, 2019
In this episode of DE Video News roundup, VW uses Autodesk Fusion to reshape Microbus, autonomous robots play soccer, Onshape study finds PLM insights, more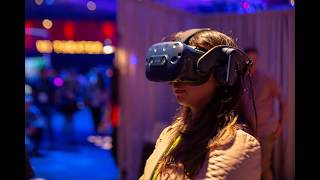 Altair HyperWorks 2019, AMD Workstation GPU for Under $200, SIGGRAPH Tackles AI and Ethics
July 3, 2019
In this week's DE Video News Roundup, Altair releases HyperWorks 2019, AMD introduces workstation GPU for under $200, SIGGRAPH 2019 set to tackle AI and Ethics
The Looking Glass Factory Launches Standalone Desktop Holographic Display
June 10, 2019
The Looking Glass Factory launches desktop holographic display box with built-in computing power
Varjo Announces XR-1 Developer Edition, A Video-Pass-Through Headset For Engineers
May 29, 2019
XR-1 delivers photorealistic visual fidelity in full field of view, resulting in mixed reality; Volvo Cars invests in technology.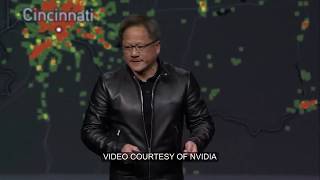 Video News Roundup: Epic Games' $100 Million Grant, NVIDIA's Workstation for Data Science
April 5, 2019
News from NVIDIA, TechSoft's HOOPS 2019 and Epic Games in this edition of DE's video roundup.
Virtual Reality Strategy Conference 2018: New Ways to Interact with Pixels
October 29, 2018
Analyst firm Greenlight Insights hosts Virtual Reality Strategy Conference in San Francisco
Onshape Developing AR App for Magic Leap Headset
October 10, 2018
Cloud CAD firm Onshape is developing a mixed reality app to let designers edit CAD models in real time on the Magic LEAP AR system.
Worldviz Launches Vizard 6
August 9, 2018
Worldviz launches Vizard 6 before Siggraph 2018, adds supports for glTF and new hardware.
Latest News
Y Soft Launches be3D Academy
Teacher-tested lesson plans in STEAM subjects designed to aid classroom instruction and immersive learning.
VRX Sets for December in San Francisco
The VR Conference and Expo by Reuters will feature several panels that seek to identify trends in the emerging XR...
COMSOL Launches Version 5.5 of COMSOL Multiphysics
COMSOL Multiphysics version 5.5 introduces geometry modeling tools, faster solvers and two new products: the Metal Processing Module and the Porous...
KeyShot 9 with GPU support, new 32-inch holographic display, more
Luxion releases KeyShot 9, Looking Glass Factory debut 8K holographic display
All posts