Top Story
Folding at Home: Put Your GPUs to Work to Fight COVID-19
March 19, 2020
Crowd-sourced HPC project from Stanford University let you donate idle computing cycles for virus research.
Folding at Home: Put Your GPUs to Work to Fight COVID-19
March 19, 2020
Crowd-sourced HPC project from Stanford University let you donate idle computing cycles for virus research.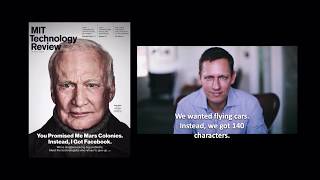 DE Video News Roundup for 2020 March 13
March 11, 2020
Tradeshows cancelled due to Corona virus outbreak, Big Compute 20 tackles big issues, GPU report published, more
Big Compute 20: Tackling the Big Issues for a Better Future
March 2, 2020
HPC service provider Rescale and partners host conference on use of high performance computing
NVIDIA Software Eliminates HPC Bottlenecks
November 26, 2019
New Magnum IO Software provides 20x acceleration for data scientists, AI researchers
Rescale Debuts Federally-Compliant HPC Cloud Service
November 18, 2019
ScaleX Government delivers FedRAMP Moderate authorization and ITAR compliance.
Microway Enhances Solutions with 2nd-Gen Intel Xeon Scalable Processors
June 6, 2019
New CPUs shipping across line of turnkey workstations, clusters and servers for HPC and AI.
Sponsored Content
Taking a Cloud-Based Approach to Computer-Aided Engineering
June 5, 2019
In this Q&A, Dr. Masha Petrova, VP of marketing at OnScale, talks about her company's cloud-based methodology for solving problems, the 5G arena, and more.
NVIDIA to Acquire Mellanox for $6.9 Billion
March 11, 2019
Once complete, the combination is expected to be immediately accretive to NVIDIA's non-GAAP gross margin, non-GAAP earnings per share and free cash flow.
Rescale Sets Up Strategic Partnership with Siemens PLM Simcenter
March 6, 2019
Unlimited scalability supercharges Simcenter simulation.
Latest News
Leishenshan Hospital Simulates Virus Contamination
Rapidly built Wuhan hospital uses SIMULIA to evaluate virus diffusion in its ventilation system.
Performance without Breaking the Bank: Velocity Micro ProMagix HD60 ATX AMD Review
This system integrator delivers a price/performance winner.
ArcelorMittal and Additive Industries Tackle Large Spare Part Printing for Steel Industry
ArcelorMittal's collaboration with Additive Industries in recent years has resulted in an improvement in process performance and quality, companies report.
DP Technology Introduces Updated CAM Software for 2020
DP Technology, the parent company of the ESPRIT CAM system, introduces an array of software updates for 2020. 
All posts