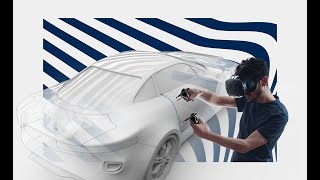 Varjo Releases VR2, Flyingshapes Launches CAD for VR, More
October 17, 2019
xRS Week Conference by Greenlight Insights kicks off, Varjo releases VR-2 Regular and Pro hardware, flyingshapes launches CAD modeling app for VR users
Heavyweights Form Virtual Reality Association to Promote Best Practices
December 29, 2016
GVRA's mission is to develop and share best practices in VR use cases and applications, conduct on-going market research and coalesce an emerging global VR community.
Intel at Computex 2016: Processors for the AI-Curious, VR-Savvy, Video-Hungry Crowd
June 2, 2016
NVIDIA GTC 2016: The GPU Wants to Accelerate VR, AI and Big Data Analysis
April 11, 2016
Prelude to GTC: Are You Ready for the Era of Serious VR?
April 4, 2016
Prelude to GTC: VR is No Longer Just for Fun and Games
March 4, 2016
Latest News
NAFEMS Americas Student Award
Award recognizes outstanding student work in engineering modeling, analysis and simulation.
MoDeCH Launches eCommerce Website to Supply And Support Downloadable SPICE Models for Analog Circuit Designers
New website to supply and support downloadable SPICE models for analog circuit designers.
IntelliCAD Technology Consortium Sues Suzhou Gstarsoft Co. Ltd
Lawsuit alleges copyright infringement and trade secret misappropriation.
Latest NCSIMUL Features Three Enhancement Areas
Zoom on specific tool for clear vision of machining process.
All posts