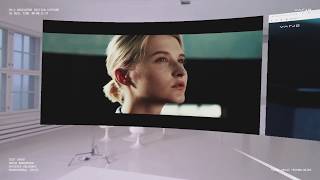 VRX News, Varjo Workspace, Writing in Mixed Reality
December 17, 2019
VRX Conference brings out AR/VR hardware makers, while app developers are redefining interaction with digital objects in this end-of-year video news roundup by DE Senior Editor Kenneth Wong.
VRX Conference: Moving from Visuals to Interaction
December 16, 2019
VRX Conference in San Francisco brings out developers redefining the ways users interact with digital models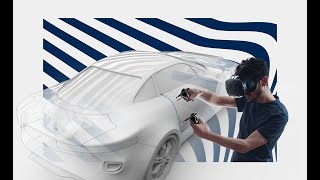 Varjo Releases VR2, Flyingshapes Launches CAD for VR, More
October 17, 2019
xRS Week Conference by Greenlight Insights kicks off, Varjo releases VR-2 Regular and Pro hardware, flyingshapes launches CAD modeling app for VR users
Heavyweights Form Virtual Reality Association to Promote Best Practices
December 29, 2016
GVRA's mission is to develop and share best practices in VR use cases and applications, conduct on-going market research and coalesce an emerging global VR community.
Intel at Computex 2016: Processors for the AI-Curious, VR-Savvy, Video-Hungry Crowd
June 2, 2016
NVIDIA GTC 2016: The GPU Wants to Accelerate VR, AI and Big Data Analysis
April 11, 2016
Prelude to GTC: Are You Ready for the Era of Serious VR?
April 4, 2016
Prelude to GTC: VR is No Longer Just for Fun and Games
March 4, 2016
Latest News
CorelCAD 2020 Accelerates the 2D Drawing and 3D Modeling Experience
Maximize productivity with new intuitive tools and commands.
ASCON Group Releases KOMPAS-3D V18
This CAD program for professionals offers speedier processes, multiple productivity improvements and new functions. 
Bassetti and Senvol Sign New Agreement to Support AM Customers
Senvol Database to be available in Bassetti's TEEXMA for Additive solution.
Kisters Launches Kisters VisShare for Online 3D CAD Collaboration
The multi-CAD enabled web environment runs on premises and in the cloud.
All posts